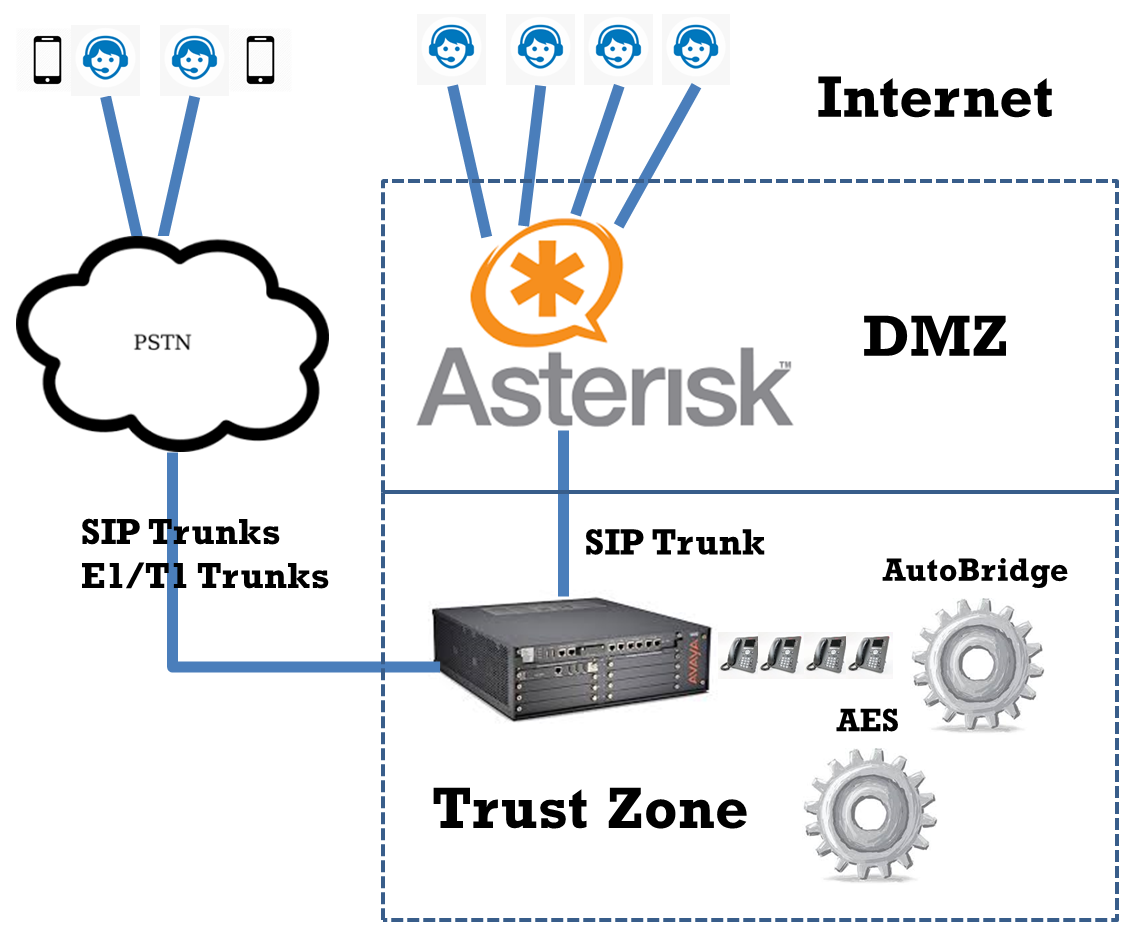 AutoBridge
The AutoBridge enables Home Agent solution for Avaya contact center. The tool monitors a pool of Avaya extensions in the contact center, it bridges Avaya and Asterisk extension/Mobile phone together whenever any of the Avaya extension has incoming or outgoing call. This enables home agent who is stayed at home can operate his/her CRM application via a VPN connection and speaks to his/her customer using an Internet SIP phone/Mobile phone.
If you are using SIP phone, this solution required SIP trunks setup between the Avaya and Asterisk. Home agent using SIP phone (a hard SIP phone is preferred for better voice quality and easy of control) to connect to the Asterisk over the Internet. When the home agent login to ACD using his/her CRM application, the AutoBridge knows which Asterisk extension to be bridged with the Avaya extension that the agent is engaging in a call. The AutoBridge protects your existing Avaya investment, no modification of your CTI or CRM is required to implement the Home Agent solution.
On the agent side, please enable Auto Answer on your Mobile phone or SIP phone in order to make the bridge connection faster.
License Pack  
Email Support Services
For continuous support,  you can purchase the 1 Year Email Support Services
For each instance of AutoBridge, you need to purchase a separate Email Support Services contract
You are entitled to change license key one time during the supporting period for event such as change of server machine
Remote Installation and Configuration Services
Install and configure one AutoBridge instance
Remarks:

OS installation is out of the work scope
AES configuration is out of the work scope
Avaya configuration is out of the work scope